There are amazing opportunities in McGregor and the surrounding areas. Select from one of the job boards below.

Placements Unlimited Inc. is in the business of identifying, locating, and evaluating some of the strongest talent in Central Texas. They are hired by some of the finest corporations to separate those who excel from those that are average in skills.

Goodwill is one of the nation's most recognized not-for-profit brands and a leading social services enterprise. With over 400 employees, Goodwill is continuously seeking talented and passionate individuals to grow their team.
Jack Of All Trades Personnel Services is at your service to support you in Human Resource Pooling, Job Matching and Employment. We screen our applicants and sort them according to experience and specialization. This makes it more efficient for us to provide you with the staff that you need when you need them.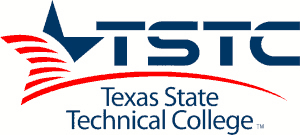 Working for TSTC is more than a job. It's the opportunity to change lives. Every employee in our TSTC family is an agent for change in the lives of our students. It's the diversity and skill set that can be found within each of our TSTC family members that makes TSTC a great place to work!